2017
VHSA Associate
Hunter Series
Sunday, April 23
Main Ring: Tricia Booker
Beginner Ring: Iona Pillion
Saturday, May 13
Main Ring: Meg Rhodes (R)
Beginner Ring: Lisa White
Saturday, July 22
Main Ring: Clyde Poarch
Beginner Ring: Iona Pillion
Saturday, August 26
Main Ring: Oliver Brown (R)
Beginner Ring: Tricia Booker
Saturday, September 16
Main Ring: Debbie Mueller
Beginner Ring: Lisa White
Saturday, October 21
Main Ring: DeDe Bache-Schumate (r)
Beginner Ring: TBA
http://bushbynature.photoshelter.com/#!/index
Watch for updates......
FUN Gate Prize Drawings:
Horse On The Loose Bags
Depreville Brut Champagne*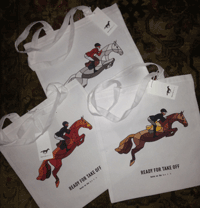 https://www.etsy.com/people/horseontheloose
Food Vendor: Mike's Catering & Consessions
Paws of Honor Fundraiser
A "not for profit" retired Service and Military Dog Veterinarian Washington DC area. Provides free Vet services for retired military or service dogs. They will have several fund raisers at the show, including: coffee & Doughnuts, 50/50 Raffle, t-shirts
https://www.facebook.com/PawsOfHonor/
* Must be 18. For consumption off premises only.