2019
VHSA Associate
Hunter Series
Sunday, April 14
Main Ring: Kim Gilbertson
Beginner Ring:
Samantha Martynowski
Saturday, May 11
Main Ring: DeDe Bache-Shumate (r)
Beginner Ring: Lisa Mitchell
Saturday, August 3
Main Ring: Oliver Brown (R)
Beginner Ring: Kim Gilbertson
Saturday, August 24
Main Ring: Cindy Lytle (R)
Beginner Ring: Kim Gilbertson
Saturday, September 28
Main Ring: Clyde Poarch
Beginner Ring: Lisa White
Saturday, October 12
Main Ring: Alexandra Panetta (R)
Beginner Ring:
DeDe Bache-Shumate (r)
bushbynature.photoshelter.com
Scott Bush
cell: 703-772-6408


The show this Saturday, August 3rd was rescheduled from July 20 due to the extreme heat.

New- 4-H discount on show fees...see entry form or prizelist.
New- Student Eq...see prizelist.
PRIZE DRAWINGS!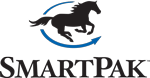 3 -$25 Smart Pack gift certificates
Prizes for all Beginner ring entrants!
Carrots for horses.
Random fun stuff prizes.
NEW Food Vendor:
Barbeque "U"
Ribs, Chicken, Beef Brisket
Sides include: Cole Slaw, Mac-N-Cheese, Potato Salad, French Fries
Fabulous End-of-Year Awards:
*Please note: You must attend 3 shows to be eligible for end-of-year awards. Show management reserves the right to combine divisions. There must be at least 3 consitent entrants in each division attending at least 3 shows each for a "stand-alone" award.
Prizes not picked up by November 4th, will be forfeited.